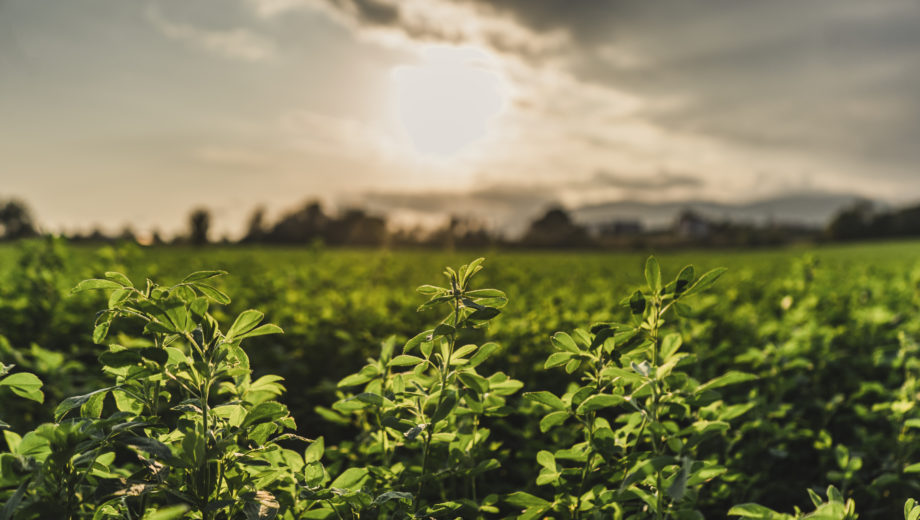 Cultivating common ground: collaborative policy in sustainable agriculture
The Midwest Row Crop Collaborative's members share an ambition for an agricultural system that contributes to a stronger environment, economy, and society. This vision is bigger than any single member—or all combined—and depends on systems change approaches to transform that vision into reality. While there are differences among the MRCC members, whether related to their place in the agricultural system or their distinct approach to a given topic, one commonality is that each sees a role for policy in advancing the adoption of regenerative agricultural practices.
Over the last year MRCC members, through a new Policy Work Group, got to work identifying principles and policies that support adoption of regenerative agriculture practices and identifying how MRCC could best engage on advancing those policies to scale change across agriculture.
Together, we developed a set of Policy Principles (the full version is available on MRCC's Policy page) to guide our policy collaboration:
Healthy soils as a basis for ecosystem and farm resilience
Agriculture as a solution for climate change
Place-based interdependence of farms and nature that supports biodiversity
Equity and economic viability for all in the value chain, especially farm families and minority farmers
Promoting regenerative outcomes
At present, our engagement has focused on federal policy with three primary priority areas:
To accelerate in-field and edge-of-field conservation practices including locally driven adoption of existing and innovative practices.
To strengthen soil health and water quality research and data collection and incorporate the latest science and conservation technologies into program implementation.
To improve opportunities for public-private partnerships to drive implementation of conservation practices.
Agriculture is capturing increased attention as a way to realize U.S. climate goals, made visible in the launch of programs like AIM for Climate, which seeks to accelerate R&D and innovation in agriculture, and through targeting current USDA conservation program funding toward regenerative agriculture activities, like many of the 85 recently awarded Regional Conservation Partnership Program projects.
In President Biden's recent Executive Order on Tackling the Climate Crisis at Home and Abroad, USDA was directed to collect stakeholder input on opportunities to better leverage USDA's existing programs, funding and financing capacities and authority to further expand climate-smart agriculture and forestry practices and systems. In MRCC's response, our group recommended specific actions that the USDA could take to incentivize and support practice adoption, increase impact of existing programs, and advance equity in the agricultural sector. Many of these observations come from our experience developing and implementing sustainable agriculture programs and are informed by each contributor's distinct role in the agricultural system. Some highlights from our response include:
Opportunities to incentivize and support practice adoption
Our group sees opportunity in leveraging existing infrastructure, whether it's doubling down on the technical support offered by NRCS or making the financial side of practice adoption more appealing through modifications to crop insurance with changes to premium discounts. Through expanded partnerships with land grant university extensions and supporting peer learning groups, USDA can strengthen their support for local communities in discovering and communicating the best practices for their particular landscapes.
Opportunities to increase impact of existing programs
While we recognize the value of USDA conservation programs, more work can be done by the Department to analyze and collect additional data to more effectively demonstrate the lowered risk associated with the adoption of climate smart agriculture practices. Similarly, we believe USDA programs should be reviewed with an eye toward prioritizing areas with higher conservation potential so we can better protect key watersheds, biodiversity hotspots, and migratory wildlife corridors. Additionally, we would value the added capacity that a sustainability expert within USDA would offer in scaling climate smart agriculture and expanding the reach of existing programs.
Opportunities to advance equity in the agricultural sector
In order to build a more equitable and just agricultural system, our group recommends that USDA includes disadvantaged communities in their decision-making processes as it works through technical assistance, financing, and the establishment of climate smart programs. Additionally, agricultural workers should be a stakeholder group for USDA engagement, as working conditions for agricultural workers are likely to worsen with climate change.
In the coming months, we'll continue our engagement in this area through conversations with key policymakers and by responding to near- and long-term policy opportunities aligned with MRCC's vision and mission. As the landscape of collaborative policy-oriented initiatives—like the Food and Agriculture Climate Alliance (FACA), the AGree Coalition, and the AGree Climate, Food and Agriculture Dialogue (CFAD)—continues to grow and evolve, we are energized by the value that will be unlocked as NGOs, companies, and government align their commitment to driving change for a more sustainable and regenerative Midwest row crop agricultural system.
---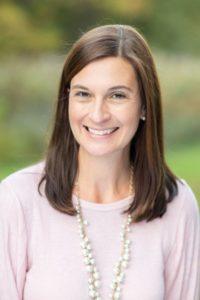 Ashley McKeon serves as Director of Federal Government Relations in Cargill's Washington, DC government relations office where she works to support Cargill's business and sustainability goals on policy issues including climate change, energy, land use, human rights, and the bioeconomy. Before coming to Cargill, Ashley served as Senior Professional Staff for Ranking Member Debbie Stabenow (D-MI) on the U.S. Senate Committee on Agriculture, Nutrition, and Forestry where she led efforts to craft the conservation title of the 2018 Farm Bill, which includes significant new policies aimed at increasing climate-smart agriculture practices. Prior to working on the Committee, she served nearly four years at the U.S. Department of Agriculture (USDA) and over five years in the U.S. House of Representatives. Ashley earned a Bachelor of Arts (BA) from the University of Portland in Oregon.
Back to News & Press