Working Together Toward Common Goals
The Midwest Row Crop Collaborative's innovative approach and impact stems from its representation from across the agricultural system's value chain. Members are uniquely well-equipped to respond to systemic challenges by identifying barriers to change and developing collaborative solutions through diverse partnerships and projects. This is achieved through a structure and operating principles enabling members to bring their strongest assets to bear on complex systemic challenges through shared purpose and trusted relationships.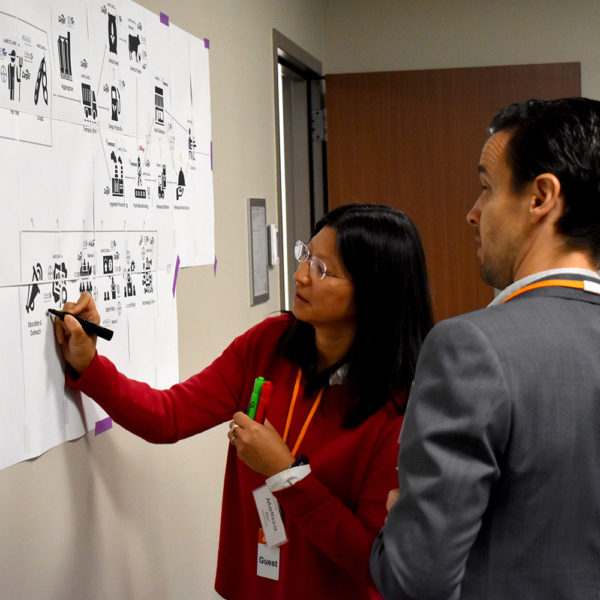 Systems Change
The urgent environmental, social, and economic challenges facing our current row crop agriculture system in the U.S. are complex and interrelated, and cannot be solved in isolation. The Midwest Row Crop Collaborative was founded on the belief that a systems change approach that identifies and removes barriers to change in the system is the only way to achieve the transformation needed at scale. Our members work together within five key pathways for systems change, designing and implementing projects and sharing the insights from what they learn.
Members take advantage of regular opportunities for an insider's view into fellow member organizations' approaches and use the space for ideation and problem-solving with their peers in the field. The convenings are used to identify the practices, strategies, and best-suited partners to incorporate into their sustainability portfolios to help accelerate their progress on climate and environmental goals. These robust exchanges also provide members with the ability to leverage the breadth of expertise and sustainability offerings within MRCC's membership to uncover crucial gaps and opportunities for efforts to be most impactful.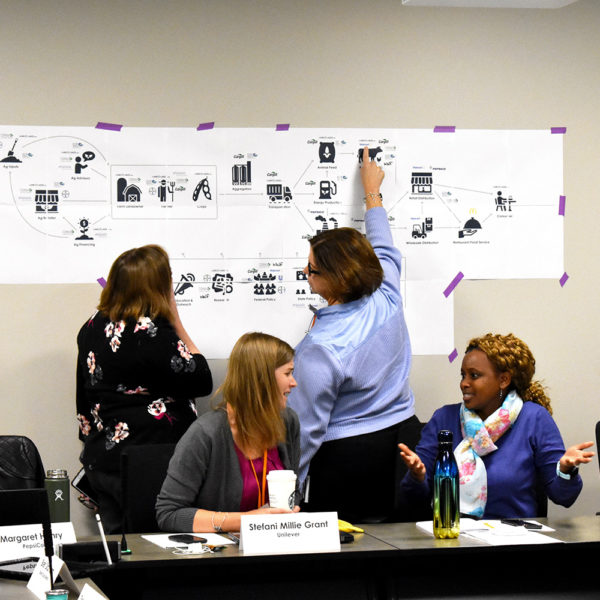 Work Groups
Identified as key channels for impact by the steering committee, MRCC's pathway-centered work groups are where pilot projects are conceptualized, developed, and refined, and are focused on:
Conservation finance
De-risking practice adoption
Agricultural network engagement
Creating demand for commodities
Consumer engagement
Beyond the five systems change work groups, our members participate in three others that are essential to the MRCC's operations: metrics and reporting, policy, and communications.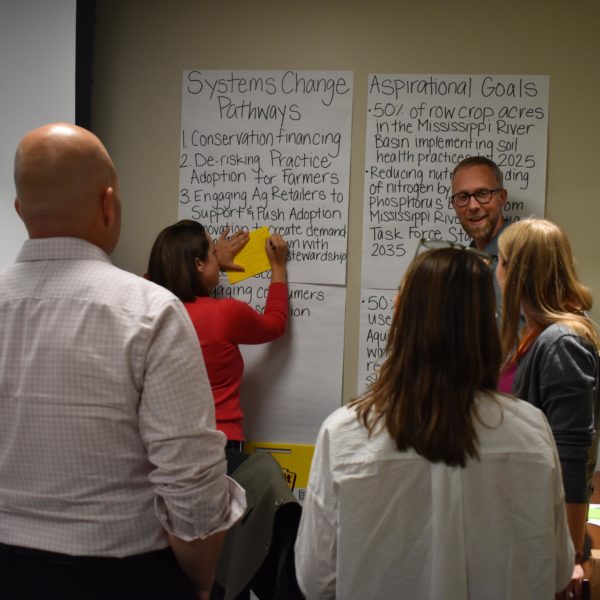 Steering Committee
The Midwest Row Crop Collaborative Steering Committee provides guidance for the collaborative's activities, offering insight into the strategic priorities and capabilities among the membership and where their alignment can deliver the highest results for the good of stakeholders across the system.
Each member holds a voting seat on the steering committee, which meets three times a year to issue strategic direction and respond to emerging needs within the agricultural system. These convenings serve as opportunities for the members to collaborate in a pre-competitive environment and determine alignment to incubate and test solutions to the systemic barriers outlined within MRCC's Theory of Change.
As a pre-competitive coalition, the collaborative follows a strict policy that its initiatives fully comply with both the letter and the spirit of all applicable state, federal, and international antitrust laws.
Administrator
Since 2019, Environmental Initiative has served as the administrator for the Midwest Row Crop Collaborative, bringing with it decades of experience developing powerful partnerships between business and environmental interests, and a focus on integrating impacted communities into solution-building. Environmental Initiative is proud to provide responsive management and leadership that supports the Midwest Row Crop Collaborative in achieving its ambitious mission.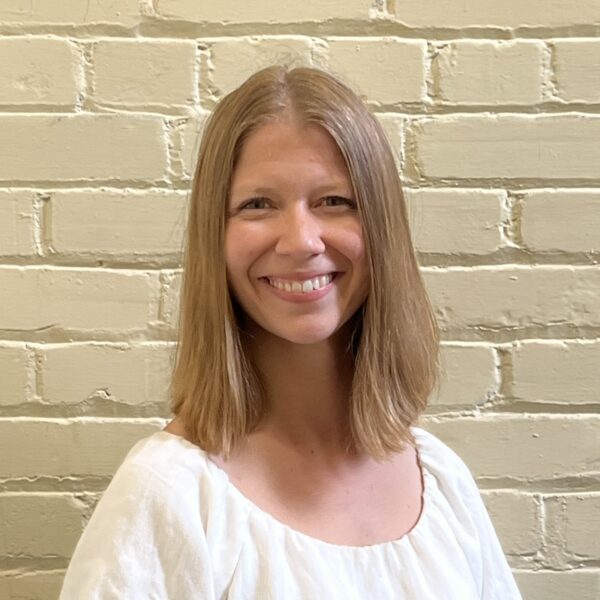 Jenny Kramm
Partnership Director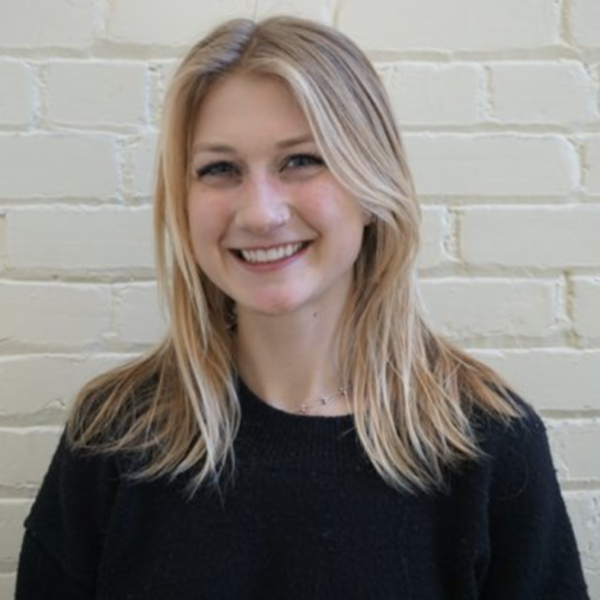 Jaycie Thomsen
Partnership Manager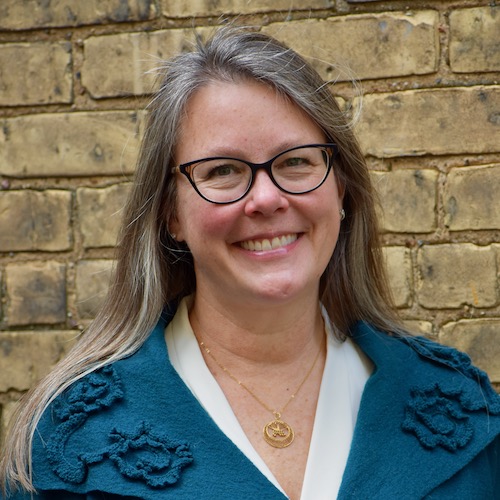 Deborah Carter McCoy
Communications Director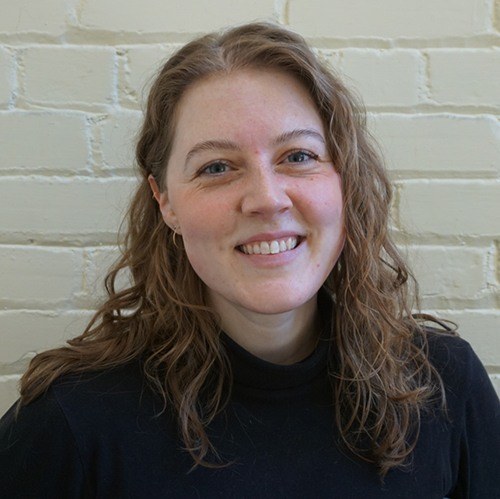 Emily Kraeske
Project Coordinator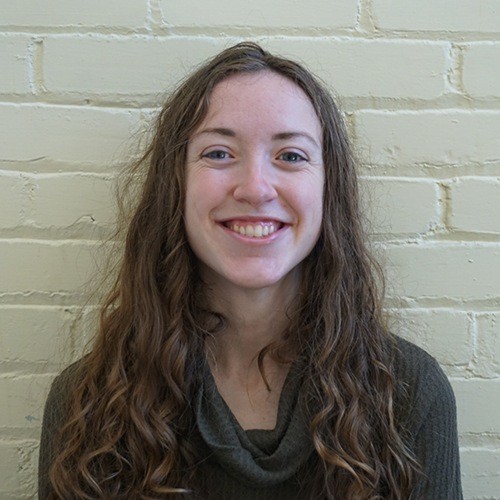 Natalie Rademacher
Communications Coordinator
Antitrust Policy
It is MRCC's strict policy that its initiatives fully comply with both the letter and the spirit of all applicable state, federal, and international antitrust laws. Because competitors may be present during MRCC meetings, members must avoid topics of conversation that involve potentially sensitive competitive information. In general, members should not discuss, suggest, or imply agreements among competitors with respect to prices, terms of sale, discounts, credit or any other such items that could impact prices, such as profit levels, production or supply levels, or methods of how prices are determined. Other topics that must be avoided include the allocation of customers, markets, or territories; coordination of bids; and group boycotts or joint refusals to do business with others. These rules apply regardless of the location or formality of the meeting, whether at the Administrators office, off-site locations, or virtual.