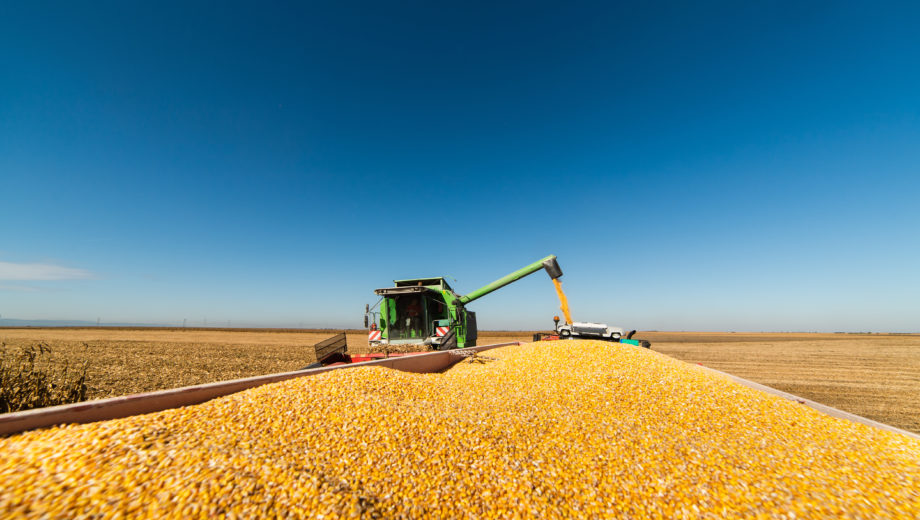 Lessons from Collaboration: MRCC releases report "From the Inside Out"
Behind the Midwest Row Crop Collaborative is a seasoned group of leaders whose contributions range from guiding MRCC's strategy to more granular work in developing collaborative projects to advance sustainable and regenerative agriculture. While the members approach MRCC's work from varied perspectives within the value chain, in coming together they are able to learn from each other's unique knowledge and experiences—offering benefit to existing projects as well as laying the foundation for future collaboration.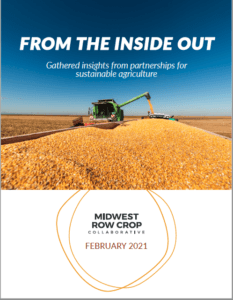 This shared learning is a core element of MRCC and it takes place in the formal learning programs available to members, in the work groups focused on pathways for systems change in our theory of change, and between members through the relationships they have developed with each other. In these various settings, members have created space to hatch new ideas, better align their project goals and resources, and tease apart the systemic challenges in scaling the adoption of sustainable and regenerative agriculture. As our members learn from one another, they are committed to making visible where they have seen particular success and where there is room for growth.
This report, "From the Inside Out" is the product of reflection among MRCC's members and select partners on lessons from their work—including highlights, some challenges, and the opportunities they feel have the potential to substantially accelerate sustainable practice adoption in the Midwest's row crop system.
From the insights gathered, four core themes emerged:
Partners and relationships
Investing time and money in project partners can have more benefit than simply project implementation. The right organization acts as a thought partner, pushing the project forward with unique expertise that can add internal capacity. With the right partner, projects not only have greater impact, but can build credibility, leading to new opportunities to scale and expand work.

Farmer engagement




Farmer recruitment is most successful when 

farmers are

 personally engaged by a trusted source, such as another farmer or a local organization. It's also crucial to time the project in the right part of the season and implement in areas not yet saturated by other projects or initiatives.

 

Metrics and reporting


Publicly shared reporting

is

 essential in building credibility and awareness about the impacts of sustainable agriculture projects, and its rigor and validity can be strengthened through partnerships with academic and scientific institutions. While climate change and greenhouse gas reductions are a primary focus for agriculture, there are opportunities to expand reporting to include nutrient runoff and water quality, soil health, and biodiversity. There is also a growing need for improved and expanded modeling tools in order to accurately scale reporting capabilities.

 

Internal capacity-building




When sustainability becomes part of a company's identity, engagement and buy-in flow much more easily through different parts of the business. The most progressive companies express this not only in their culture, but also

 

in their resourcing decisions and compensation and incentive structures. Whether hiring a project manager to add capacity for moving internal partners on sustainability projects or educating staff to further internal buy-in on the business benefits of sustainable practices, having the right internal champions to spearhead and move a project forward is essential to program success.
These insights are the product of hard-fought successes alongside reflections on what MRCC members have learned about what could be done better. We hope these offer a window into how MRCC's members have learned to work together—beyond tons of carbon sequestered or gallons of water conserved—for more effective collaboration and impact. 
If anything resonates with you as you read "From the Inside Out," I encourage you to reach out—I'm eager to hear whether the lessons you've gleaned from your experience align with or diverge from those of our members. 
Back to News & Press