Explore MRCC's 2020 activities and impact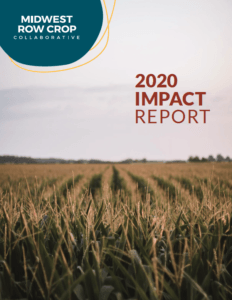 By any measure, 2020 was an extraordinary year. Building on an already accelerating interest in confronting the challenges facing our food and agricultural system in the U.S., the realities of COVID-19 laid bare how fragile—and yet robust—our food system is. With supply chain disruptions and empty grocery shelves, consumers became acutely aware of the presence of a supply chain that starts with farmers.
In 2020, MRCC members unlocked new opportunities for problem-solving for a more resilient and regenerative agricultural system—co-developing new projects, building partnerships, learning from our work together, and sharing lessons—and engaged more than 900 farmers on 300,000 acres across the region.
Read more about the progress made possible by our members' collaboration in our 2020 Impact Report and project highlights below.
Project previews: view the full version in our report