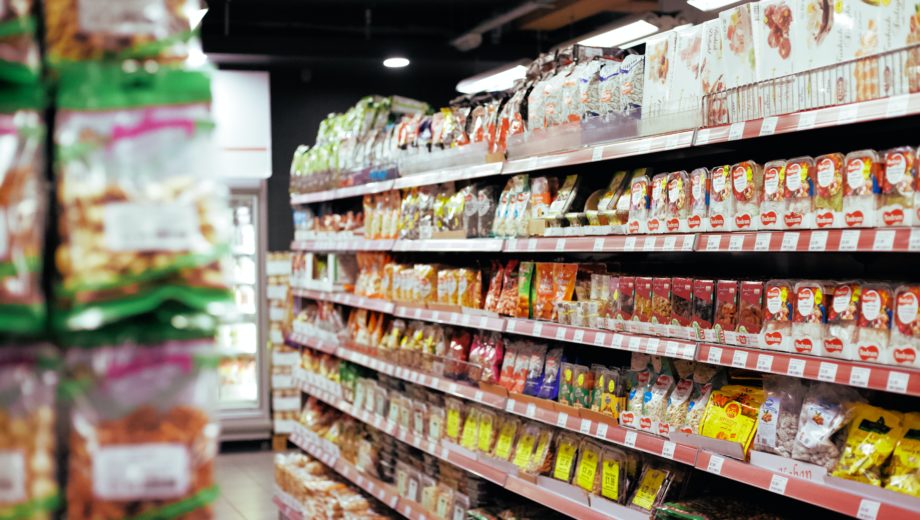 Add it to the (grocery) list: Consumers are demanding more from their food
Members of the Midwest Row Crop Collaborative understand that consumers play a central role in transforming our agricultural system to be more sustainable. With this in mind, MRCC's structure has embraced consumer engagement as a key pillar in driving systems change. And, let's face it: consumers in 2020 are picky eaters. Although food preferences constantly change, some of the public's growing priorities are unrelated to the more traditional aspects like flavor, value, and convenience—more recently demanding that their food also have a positive environmental impact, support local communities, and fit into a healthy lifestyle.  
 Beyond these trends, COVID-19 has changed what and how we produce, distribute, and consume, adding further pressures from the public to the list of considerations for companies. To explore these tensions, our Consumer Engagement work group gathered a panel of top experts and industry leaders at VERGE 2020 this October to share how they see these demands changing our food and agricultural systems, their companies, and the way we all eat. Although each presenter approached the issue from a different perspective, panel attendees heard one message clearly throughout the session: companies like Kellogg and Walmart must consider themselves as partners with the public. The future of food depends on how able and willing companies are to showcase the value of sustainable agricultural practices to the public in ways that enable the public to respond accordingly. 
Amy Skoczlas-Cole of Farm Journal's Trust in Food moderated two panels within the session—the first focusing on consumer trends and insights, and the second highlighting strategies MRCC companies are employing to address these trends. The first panel included two consumer insights experts: Eve Turow-Paul of the Food for Climate League and Darci Vetter of Edelman.   
Eve and Darci shared with us that the pandemic and civil unrest of 2020 has only accelerated the consumer's concern for climate and community. With supply chain disruptions, including outbreaks in food processing plants, consumers have developed a deeper understanding and appreciation for the many hands that touch food before it reaches the dinner table. There's a strong desire for food to be nourishing not just for the consumer, but also for the land and the people along the supply chain. Because of this, demand for local food has never been higher, but the reality is that most people can't and don't eat farm to fork. So, how do these food trends affect row crop agriculture and conventional brands—can the two go hand in hand?   
Tasked with answering those questions, the second panel featured MRCC members from Walmart and Kellogg Company: Amy Senter, VP and Chief Sustainability Officer, and Ana Fernandez, Senior Director of Walmart Sales at Kellogg Company, Mark Eastham, Walmart's Senior Sustainability Manager, and Charlotte Troupis, Walmart's Senior Cereal Buyer. 
Kellogg and Walmart recognize that niche brands in the natural and organic channel can't alone make the impact that's needed in agriculture. Through collaboration, the two companies can make large-scale impact. Because most corn, soy, and wheat in this country doesn't show up on the plate in those forms, brands must go the extra mile to connect consumers with producers, helping them to understand how their food purchases support local communities. Although navigating the variety of ecolabels can be confusing for the rushed shopper, Amy shared that "consumers don't need to be fully knowledgeable about the meaning of 'regenerative agriculture' to understand the important roles that farmers play for food security in their communities and related to the environment as stewards of the land." For Kellogg and Walmart, they've found that illustrating how their efforts support US farmers has been a compelling way to make the case for more sustainable agricultural practices—connecting consumers with the faces of farmers in their region touches the heart and is a way for the companies to unlock desired social and environmental outcomes.  
Consumers play a critical role in changing the agricultural landscape; farmers will grow what there is a market for. For brands and retailers, though, this isn't just about dollars and cents. It's also about building trust and taking responsibility to ensure that food will continue to be on the shelves in fifty years. Today, a majority of shoppers feel a personal connection to the environment and the impact of their food choices, and MRCC members like Kellogg and Walmart recognize their responsibility in making lasting change. 
Back to News & Press