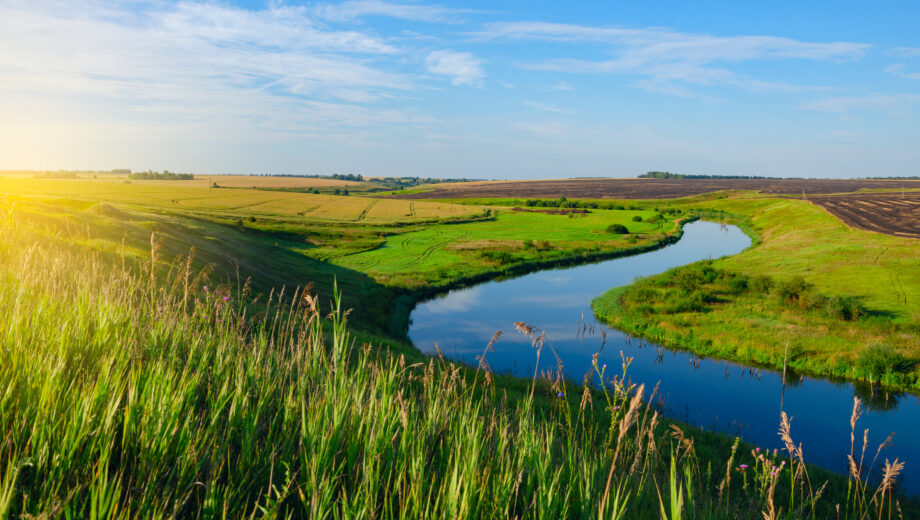 Farmers, companies, and NGOs advance regenerative practices on more than 700,000 acres
MRCC continues to work towards its established 2030 goals
MINNEAPOLIS — More than 2,500 farmers implement conservation practices on their farms thanks to support from leading food and agriculture companies and non-governmental organizations (NGOs). The farmers are part of a groundbreaking shift towards a more sustainable agriculture system that prioritizes soil health, reduces erosion, and protects biodiversity, which comes at a critical time as conventional farming practices erode topsoil and climate change negatively impacts growing conditions.  
These farmers implement techniques such as cover crops and reduced or no tillage on more than 700,000 acres in the Mississippi River Basin with technical and financial support from the Midwest Row Crop Collaborative (MRCC). MRCC is a coalition of leading food and agriculture companies and NGOs collaboratively advancing regenerative practice adoption across the region. Their goal is to support 30,000 Midwest farm operations by 2030. 
MRCC was formed in 2016 by food and agriculture supply chain leaders with a shared vision of a more resilient agriculture system and the knowledge that each member acting alone is insufficient to drive the needed change. Members work collaboratively with on-the-ground partners to build and execute projects that are shaped by producer needs and provide financial and technical support for practice adoption and environmental benefits, such as carbon sequestration.   
The members of MRCC recognize that more frequent adverse weather events, depleted soil, excess nutrients, and declining water quality and biodiversity are all risks farmers face that hinder their ability to grow the crops necessary for agriculture and food value chain businesses to operate. Together they identify challenges and test solutions within the supply chain.  
Today, the collaborative published its annual impact report, highlighting 2022's shared accomplishments. Key highlights and learnings include:  
More than 200 Illinois farmers added cover crops, reduced tillage, and improved nutrient management to an area larger than the city of Chicago through a PepsiCo program conducted in partnership with Precision Conversation Management, a subsidy of Illinois Corn Growers Association. These practices reduce erosion and keep nutrients in the soil, reducing runoff that ends up in local waterways.

 

More than 2,100 farmers added cover crops into their soybean and corn rotations to keep soil covered year-round with technical and financial support from a PepsiCo, Unilever, Cargill, and Practical Farmers of Iowa program. Participating farmers

seeded over half of their fields with cover crops, and more than 70% of Iowa farmers in the program reported that cover crops support their farm's financial goals.

 

MRCC members engaged policy makers to support greater public-private collaboration and advocate for effective policy that promotes regenerative outcomes and climate resiliency in row crop agriculture. MRCC members developed policy priorities to advance these efforts, and they continue to engage and shape their recommendations in the lead up to the 2023 farm bill. 

 

Nutrien and PepsiCo built a program using farmer feedback that provides financial incentives and agronomic advice to build on-farm conservation for corn producers. In 2022, the financial support for practice adoption was increased based on responses from enrolled producers. More than 15,000 metric tons of net greenhouse gas emissions have been reduced through this work.

 
Members help remove obstacles for farmers curious about regenerative agriculture practice adoption. Through partnerships, MRCC members streamline information sharing, cultivate trusted relationships for testing new initiatives, and engage with producers and on-the-ground advisors in the business transition toward regenerative practice adoption.
Members recognize the need for systems change beyond their individual supply chains and know that together they can help drive positive environmental outcomes in the region. 
"MRCC is a testament to what can be achieved when key players in the food and agriculture value chain come together with shared objectives. Since its inception, members have been driving positive transformation across the landscape. The collaborative believes that we can only make the systems change needed for a resilient healthy agriculture system if we work together," said Jaycie Thomsen, partnership manager for Environmental Initiative, administrator for MRCC. 
For additional information about MRCC's initiatives, read the MRCC 2022 Impact Report.
### 
Media Contact
Deborah Carter McCoy, dcartermccoy@environmental-initiative.org, 651-707-6254.
The Midwest Row Crop Collaborative
The Midwest Row Crop Collaborative (MRCC) is an innovative partnership of leading industry supply chain companies and nonprofits aligned to drive positive environmental change across the Midwest and Mississippi River Basin. Members span the full food and agriculture value chain, and they collaborate to tackle systematic barriers to the scaling of regenerative agriculture across the landscape. Members include Bayer, Cargill, Environmental Defense Fund, Kellogg Company, Neste, Nutrien Ag Solutions, PepsiCo, The Nature Conservancy, Unilever, Walmart, and WWF.
Environmental Initiative, a nonprofit organization working to advance social equity and environmental health, has convened the Midwest Row Crop Collaborative since 2019.
Back to News & Press