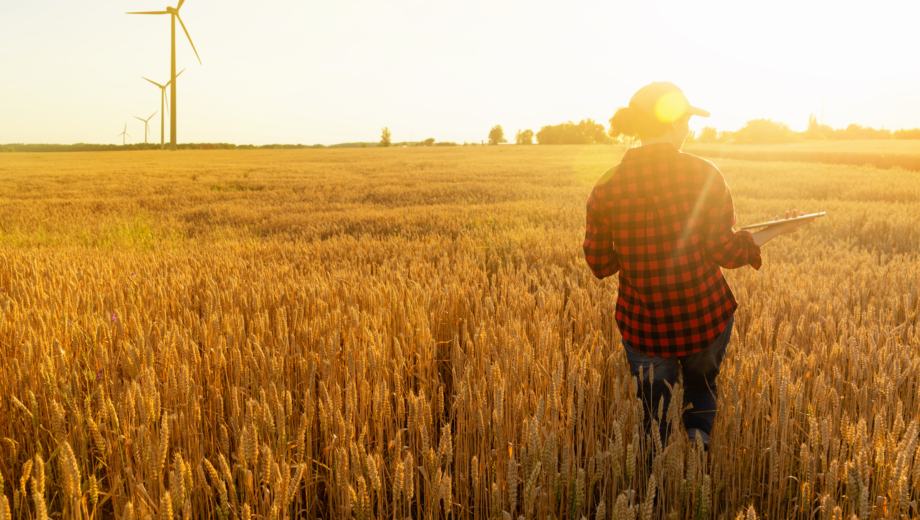 Grant proposal process sparked new energy and partnerships
The Midwest Row Crop Collaborative (MRCC) proposed a high-impact program this month for USDA's Partnerships for Climate-Smart Commodities—a public funding opportunity aimed at developing a market for commodities produced using practices that reduce greenhouse gas emissions and sequester carbon. 
The Partnerships for Climate-Smart Commodities is a novel government-led opportunity to advance landscape level change. Its announcement set off a wave of excitement as organizations—including MRCC—sought to answer the question: what could we do to advance climate-smart agriculture with an infusion of funding? While the process is highly competitive, with more than 450 proposals submitted in the first round of funding, it sparked a flurry of creative thinking, extensive technical discussions, and new and deepened partnerships to define and develop the possibilities. 
The program is notable in that it commits significant resources to pursuing agriculture as a climate solution best realized through collaborative approaches, a stance consistent with MRCC's model. Within the food and agricultural system, certain opportunities for systemic improvement need to be driven by public investment. The program's announcement catalyzed a variety of public, private, and NGO groups to think about how to tackle the climate crisis through agriculture while delivering benefits to producers, including small and underserved producers and early adopters. 
Despite representing different parts of the value chain, MRCC members have overlapping priorities and are working together to increase biodiversity, recover soil health, and support the economic health of farmers and rural communities. While MRCC's theory of change guides its member-driven collaborative work, developing the Partnerships for Climate-Smart Commodities proposal served as a catalyst to build out additional member priorities, identify new opportunities for partnership, and to think boldly within a constrained system. The proposal also reflects the trusting relationships built with partners who were willing to sign on and provide funding matches.  
Together, MRCC's members will continue to share knowledge and pursue initiatives that help scale climate-smart agriculture throughout the supply chain, and the momentum and energy built from developing the proposal will help MRCC advance its goals and explore new opportunities.   
Along with the MRCC-led proposal and at the request of other organizations, Environmental Initiative also signed on to other proposals in its capacity as a respected convener, able to hold dialogues with a variety of partners across the food and agriculture sector. 
What's in a name? For the Partnerships for Climate-Smart Commodities, it signals value in building connection across sectors. In this respect, organizations like Environmental Initiative and programs like the Midwest Row Crop Collaborative are in close alignment, with catalyzing partnerships central to our theory of change. We're eager to reflect with others in the months to come about insights gained in the process of proposal development and would welcome a conversation—you can reach me here. Here's to thinking bigger and working better, together. 
Back to News & Press