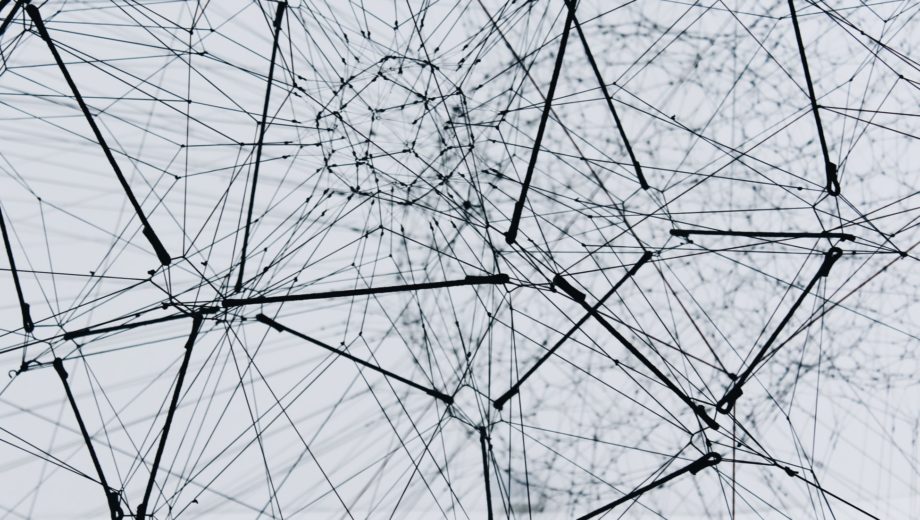 Growing an ecosystem of soil health organizations in the Midwest
Our agriculture system is experiencing a renaissance of sorts, with growing recognition of the importance of soil health for the long-term resilience and viability of both the land and the farmers who produce the food we eat. This shift in awareness is reflected in a growing ecosystem of organizations focused on soil health that provide critical links between different stakeholders in the food and agriculture value chain.
The Midwest Row Crop Collaborative (MRCC) both relies on these organizations and could be considered one of them. Its focus on systems change targeting five pathways to transformation—conservation finance and incentives, de-risking practice adoption, agricultural network engagement, creating demand for sustainable crops, and consumer engagement—is ultimately about supporting soil health and its related economic and environmental benefits.
With such a wide range of organizations working on different aspects of soil health, MRCC members recognized the need to understand the ecosystem of organizations working on this topic in the Midwest. This led to a review of organizations and collaboratives operating across the region with a focus on soil health and sustainable row crop agriculture. Ultimately, the research identified over thirty organizations in the region, generally falling within the categories of: startup companies, industry collaboratives, research collaboratives, national non-profit organizations, and farmer support organizations.
Despite shared goals around soil health, the organizations displayed significant diversity in their focuses, capacities, and approaches to tackling systemic barriers to change.  Across the research, a few noteworthy patterns emerged:
Focus on the farmer
Overall, every type of organization emphasizes work at the farm level, making it easier for farmers to adopt sustainable and regenerative practices. Over 90% of the identified organizations play a role in projects that include offering education and training, providing technical assistance, and developing farmer peer support networks to increase and scale practice adoption. Most of the work on the ground is conducted by local or regional farmer support organizations. Often, corporations and industry collaboratives partner with these implementing organizations to support agronomic assistance and training for farmers. This body of work is illustrated through organizations like the Minnesota Soil Health Coalition, a farmer-led group that provides mentoring, networking, and technical assistance to help farmers employ data and make management decisions that improve soil health.
Growing interest in financial solutions
Organizations are showing increasing interest in the creation of new tools to finance and incentivize sustainable and regenerative practices. About a third of organizations in our research are engaging in work around financing, often by exploring innovative incentive structures and reforms to crop insurance. The AGree Coalition out of the Meridian Institute represents one of the leading partnerships on this topic, working to demonstrate the relationship between conservation and financial risk reduction with a focus on federal policy. However, there is plenty of opportunity for innovation outside of federal policy—while the Farm Bill is the biggest opportunity for change within federal agricultural policy, it comes around only twice a decade. Non-governmental financial structures, like lending, offer opportunities to reduce the financial risks farmers take when pursuing sustainable practice adoption. Representative of the growing interest in this topic, Field to Market recently launched a working group on innovative financing, with MRCC as a member.
Need to build an appetite for products with sustainably grown crops
Relative to the work underway focused on farmer practice adoption to increase sustainable practice adoption and develop innovative finance mechanisms, there are few efforts to build demand for sustainable crops at the other end of the supply chain. Addressing this lack of demand is a challenge uniquely suited for leadership by industry collaboratives and nonprofits that count companies as members or partners. MRCC members recognize the role they play in addressing demand-side barriers and have begun experimenting with approaches such as Walmart and Kellogg's partnership highlighting agricultural sustainability as part of an in-store campaign. Practical Farmers of Iowa has demonstrated another approach to addressing demand and supply chain barriers through its collaboration with supply chain partners to research, pilot, and share best practices on incorporating small grains into the corn-soy rotation and building markets for small grains.
Where do we go from here?
Organizations that support soil health exist across the Midwest. However, aside from a few leaders like Practical Farmers of Iowa and Precision Conservation Management, few organizations have been able to combine relationships with farmers, technical assistance to support practice adoption, and partnership with companies at scale. We need more of these organizations working with companies to drive change and reach middle adopters across what is a complex food and ag system. There are more local and regional organizations with ambition to serve as the conduits between the food industry and farmers, but each one has different degrees of capacity to fully serve in this role.
The Soil Health Leadership Lab, convened by the Sustainable Food Lab, is a unique example of a network of organizations providing technical and support services for farmers. Members of the network have the opportunity to learn from each other about how to best support farmers adopting conservation practices. Efforts like these are integral to growing the base of implementation partners that can support the work of systems change and connect the work of large food companies with farmers.
Companies also have an important role to play. By providing support to strengthen and grow farmer-oriented organizations, food and ag companies can build the structures needed to link individual farmers to larger, scaled impact. Additionally, they can pursue innovative approaches to build demand for crops grown with sustainable practices to propel the system-wide change necessary for a more resilient row crop system in the Midwest.
The work of building economic and ecosystem sustainability and resilience in the Midwest row crop sector clearly requires the collaboration and participation of stakeholders across the value chain, from local organizations to the largest food and ag companies. If the strengths of the current landscape of organizations, or the gaps yet to fill, sparked new ideas and inspiration, we are eager to hear from you.
Back to News & Press