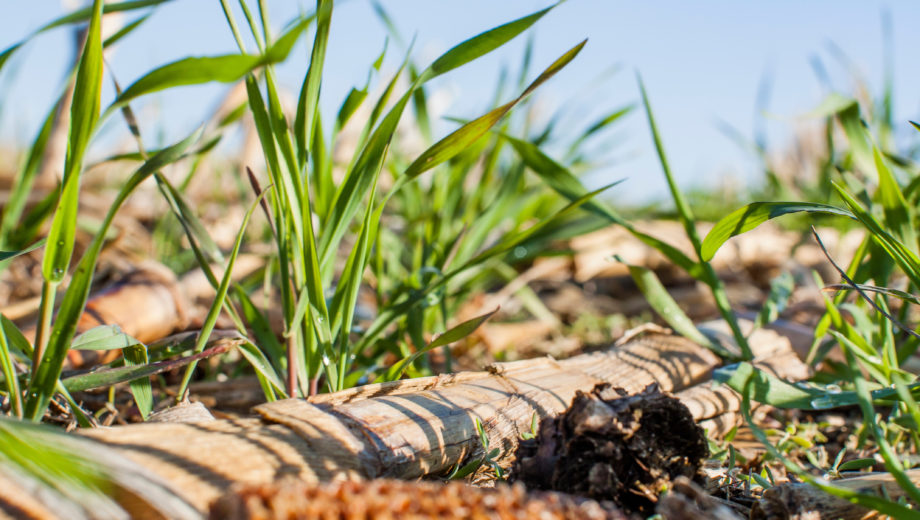 Midwest Row Crop Collaborative applauds support for regenerative agriculture in the Inflation Reduction Act
The Inflation Reduction Act was signed into law on August 16 by President Joe Biden and represents the federal government's largest-ever investment in climate change mitigation and adaptation. Recognizing agriculture's important role as a solution for climate change, the Act includes $20 billion for farmers and agricultural programs.
The Midwest Row Crop Collaborative applauds the inclusion of agriculture as a key part of climate change solutions and supports the investment in regenerative agriculture from the Inflation Reduction Act.
"We've met U.S. farmers who for years have reimagined a more regenerative agricultural landscape in the Midwest. And through our work with them, we've seen that private supply chain programs can further their progress. But public support of this system shift is critical. This Act will deploy billions of dollars toward climate-smart and regenerative agriculture, which we see as hugely positive for farmers, businesses, and consumers," said Sara Fletcher, Communications and Public Affairs Director, Oatly North America.
Much of these dollars will be dedicated to increasing the available funds for trusted and effective USDA programs like the Environmental Quality Incentive Program (EQIP), the Conservation Stewardship Program (CSP), and the Regional Conservation Partnership Program (RCPP), all of which support the projects and programs of MRCC.
In the recent MRCC report, "Working Lands Lead the Way: Policy Priorities for Regenerative Agriculture," we highlighted the need for increased investment in these key programs which we see as critical for supporting farmers in transitioning to regenerative agriculture.
"With the passage of the historic Inflation Reduction Act of 2022, the United States, at its highest levels, is recognizing the critical role that farmers and ranchers play in addressing climate change," said Jenny Conner Nelms, senior policy advisor for agriculture at The Nature Conservancy. "The legislation's $20 billion investment in climate-smart agriculture will incentivize a voluntary, yet transformational, shift among producers to apply conservation practices that store more carbon in soil and trees, increase production, and reduce greenhouse gas emissions."
MRCC will continue to engage with policy makers leading into the reauthorization of the farm bill in 2023 in support of regenerative agriculture. Additional policy priorities include supporting the improvement of robust measurement, monitoring, reporting and verification tools; ensuring that standards for programs which enable farmer participation in emerging climate and ecosystems markets are strong and verifiable; and exploring mechanisms to provide financial incentives for regenerative agriculture.
For more information on MRCC's policy principles and policy priorities, visit www.midwestrowcrop.org or reach out to Ariel Kagan, director of agriculture strategy – akagan@en-in.org
Back to News & Press