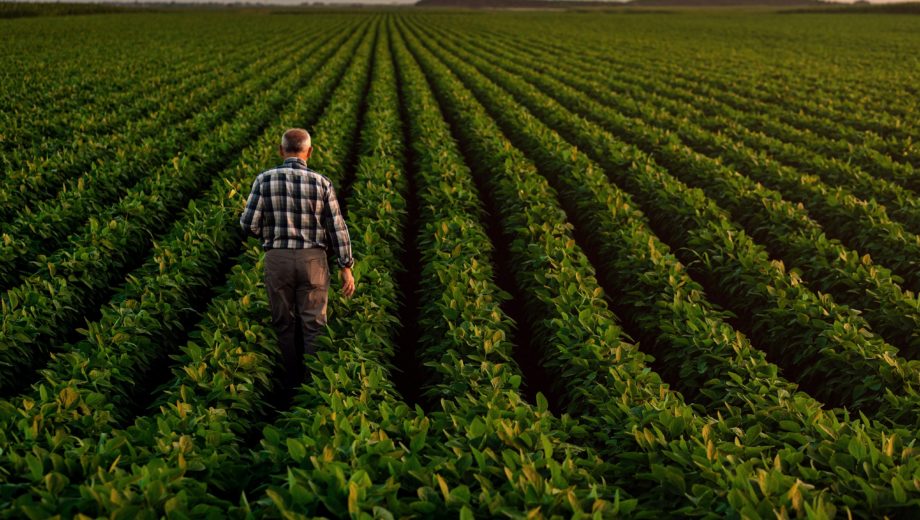 Midwest Row Crop Collaborative launches report highlighting progress
Four years ago, the Midwest Row Crop Collaborative arose from a recognition by CEOs of leading companies and nonprofits that the systemic challenges facing our food and agricultural system can only be addressed by working together, leveraging our unique strengths at different points along the food and agricultural value chain.
We're excited to share a report on our progress highlighting the collective efforts of Collaborative members working together to create the systemic change needed to improve our land, air, and water and the wellbeing of farmers and rural communities.
In our first phase of the Collaborative's work, members developed a set of joint projects ranging from on-the-ground practice adoption in key watersheds in the Midwest, to testing new strategies for engaging farmers and consumers, to building the scientific knowledge base around soil health and conservation management. Some of these projects are ongoing, and all of them provided valuable learning to guide the Collaborative's continued work and opportunities to scale impact.
Based on all that we've learned so far, we are excited to be moving into a new phase with a redefined theory of change and ambition for enabling systems change. Together, we identified a set of key systemic barriers that hinder the adoption of more sustainable farming practices, including both financial and non-financial risks to farmers in making the transition, a lack of technical and social networks supporting the transition, and insufficient demand and ability for the supply chain to source commodities produced using these practices.
At a time when agriculture is getting its recognition as a positive force for addressing urgent challenges like climate change, our collective mission is clear: to empower agriculture as a solution by tackling the systemic barriers that keep the system from shifting to a new model that is part of a healthy environmental ecosystem and economically viable for all in the value chain.
Genuine progress that matches the urgency of the challenges facing us demands that we work together.
All of the work that members do together serves a larger purpose—to demonstrate and share project successes, barriers encountered, and lessons learned to inspire action. We recognize the important catalytic impact that the Collaborative can play in enabling broader change throughout the agricultural value chain by openly sharing tools and lessons learned.
It's been an exciting and challenging journey as we work together towards a more sustainable Midwest agricultural system, and we are always looking for strong partners aligned with our mission to join us on this journey.
Back to News & Press