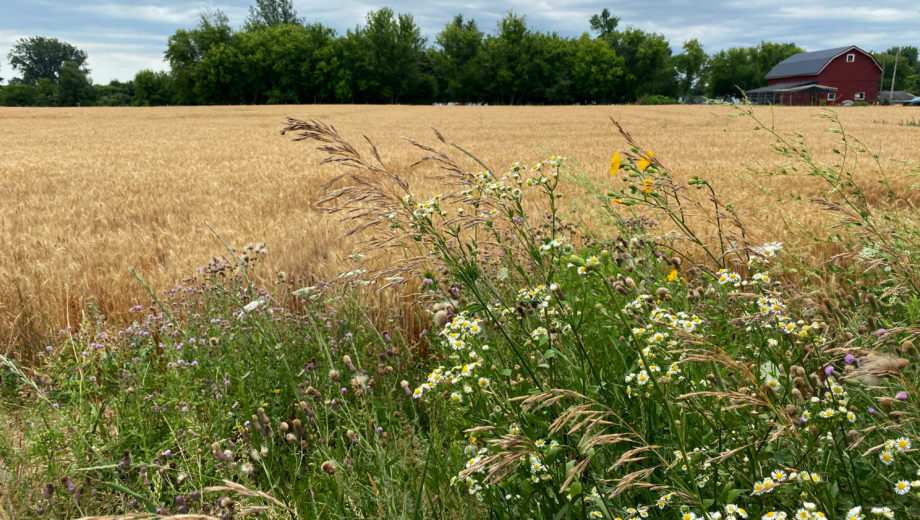 Rooted in our goals of building a more sustainable and resilient system
The past year has been anything but a return to normal after the COVID-19 pandemic and supply chain woes upended the food and agricultural system. In spite of continuously shifting dynamics, we remain focused on our mission to drive positive environmental change in the Midwest and the Mississippi River Basin. Last year we announced our new 2030 goals, which involve reducing on-farm greenhouse gas emissions and growing acres with regenerative practices. They are ambitious goals that reflect the urgency of the climate crisis and of the desire of our members to lead this work.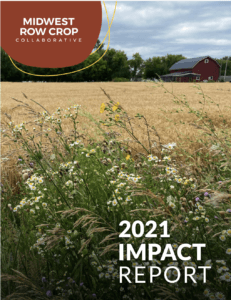 Despite challenges the agricultural sector is facing, we have grown our partnerships and projects in the last year. We welcomed two new members, Oatly and Nutrien Ag Solutions, each bringing important perspectives and a commitment to drive climate-smart practices.   
New partnerships were formed to help share information and advance our goals. MRCC teamed up with the Sustainable Food Lab to convene a professional action cohort, Scale Lab, which provides resources to help participants—many of whom are MRCC members—demonstrate the importance of regenerative agriculture and increase the effectiveness of supply chain projects. As participants in the Field to Market-initiated Innovative Finance Workgroup, MRCC members also helped create a guide of financial tools and mechanisms for partners across the supply chain to increase on-farm sustainability.   
Support from generous partners enables us to further expand our projects, with HSBC announcing a $1.6 million grant for MRCC projects. The funding is part of HSBC's global program, Climate Solutions Partnerships, which invests in the removal of barriers and development of incentives for nature-based solutions, energy transition, and business innovation. We're expanding our policy engagement to support solutions that can improve soil health and increase the resiliency of row crop production in the Midwest, efforts made possible thanks to financial support from the Walton Family Foundation.   
As we work collaboratively across the value chain, we are inspired by the dedication and drive of our members to find ways to support the resiliency of farming systems, the environment, and rural communities. We invite you to connect with us and join in our efforts to improve environmental outcomes in the Midwest and Mississippi River basin through agriculture. 
Read more about our expanding membership, partnerships, and projects in our 2021 Impact Report. 
Back to News & Press