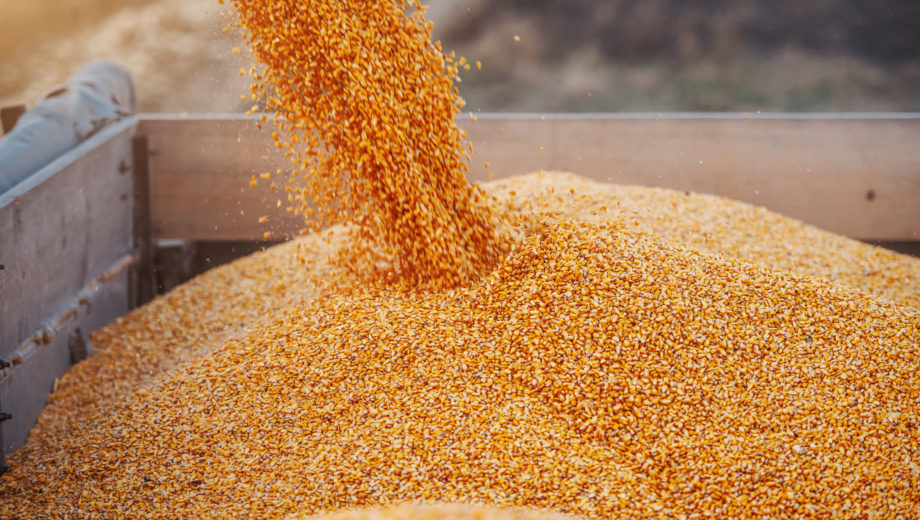 Field to Market & the Midwest Row Crop Collaborative: Forging partnership to maximize sustainability impact
The field of sustainable agriculture is experiencing a moment of enormous enthusiasm, expectation, and—we hope—acceleration. From excitement around carbon markets, to major commitments by some of the world's largest companies, to a growing number of sustainable ag-focused initiatives, it's a time of significant change.
As leaders of two sustainable agriculture coalitions, we have been reflecting on the role that our organizations should play in the broader movement towards a more sustainable and regenerative agricultural system, and how we can work together for the benefit of the system.
A 
Tale of Two Coalitions
Founded in 2006, Field to Market: The Alliance for Sustainable Agriculture is a diverse multi-stakeholder initiative working to create opportunities across the agricultural value chain for continuous improvements in environmental outcomes. Bringing together nearly 150 member organizations representing the full food and agriculture value chain, the Alliance's work is grounded in science-based tools and resources, system-wide collaboration, and increased supply-chain transparency.
For nearly 15 years, member organizations including leading conservation organizations, grower groups, land-grand universities and companies across the value chain have developed the industry's leading pre-competitive sustainability measurement framework, providing useful tools and resources for farmers and organizations that are outcomes-based and grounded in science.
Backed by this powerful framework, Field to Market launched its Continuous Improvement Accelerator in 2019, enabling its members to design and implement member-led, locally relevant sustainability projects, which supports farmers and organizations in making decisions based on science and enables the entire value chain to catalyze action across the agricultural landscape. Today, there are more than 60 active projects across the U.S. that are addressing local natural resource concerns, piloting innovative farmer support mechanisms, and driving unparalleled supply chain collaboration.
Established a decade later, the Midwest Row Crop Collaborative (MRCC) was launched in 2016 as a partnership between leading environmental nonprofit organizations and supply chain companies spanning the full food and agriculture value chain, all aligned around one goal—to drive positive environmental change in the upper Mississippi River Basin. MRCC and Field to Market have been connected from the beginning, when Field to Market served as an initial administrator of MRCC, helping to incubate it in its early days. Additionally, all MRCC members are also members of Field to Market.
With a smaller membership by design, MRCC develops solutions for removing barriers to the widespread adoption of more sustainable agricultural practices through more than a dozen collaborative, on-the-ground projects focused on the row crop system in the Midwest. Some of the approaches tested by members include the design of conservation finance solutions and other strategies to de-risk practice adoption, the use of social science to support and promote regenerative approaches, and the growth of supply chains and consumer demand to drive sustainably produced crops. Through these projects, MRCC members are able to share risk and investment along with lessons from their work together in a collaborative and pre-competitive environment. A selection of these shared lessons is reflected in MRCC's recent report "From the Inside Out: gathered insights from partnerships for sustainable agriculture."
A 
Shared Vision for Collective Action
 Backed by
 Unique Strengths
Field to Market and MRCC share a vision of the value chain that—through effective engagement for collective action—results in a U.S. food and agriculture system that supports resilient ecosystems and enhanced farmer livelihoods.
While partnerships within each coalition drive efforts towards this shared vision, partnerships between coalitions like Field to Market and MRCC are crucial in ensuring:
A scalable systems-change approach that considers the interrelationships of all parts of the food & agriculture system;
Opportunities for the value chain to openly share successes and failures, building on our collective experiences to accelerate progress;
Strategic and efficient use of industry's resources to maximize the impact of collaborative projects; and
Opportunities to build projects that serve the needs of all partners involved.
Over the last five years, Field to Market and MRCC have worked closely together to identify opportunities for collaborative action. One important example is the SPARC program launched in 2018. Funded by MRCC and implemented by Field to Market, SPARC offers useful tools and resources that enable trusted advisers to help farmers navigate complex on-farm decision making by combining agronomic advice with sustainability insights. Organizations like agricultural retailers can leverage resources including farmer-facing factsheets, training modules, and learning exchanges to support farmers in driving continuous improvement in the productivity, profitability, and environmental outcomes of their operations.
As Field to Market and MRCC strive for alignment, we also recognize the particular strengths of each organization.
Bringing together a broad and diverse membership across the value chain, Field to Market is recognized as the standard-bearer for the sustainable agriculture movement in the United States. The Alliance's approach offers strengths including: 
In 
MRCC's case, some of its particular strengths 
includ
e
:
The ability as a small, tight-knit, and regularly convened group to quickly generate and test new ideas for action;
Collaboratively designed projects with a specific geographic focus that embed multiple aspects from a collective framework for systems change;
Structured opportunities for shared learning from collaborative projects to improve supply chain programs and problem-solve with peers in the field; and
An active policy workstream that taps into members' extensive on-the-ground experience to address policy barriers and inform potential policy opportunities.
The Path Ahead in 2021
Our organizations, and all of our members, share a common interest in innovation and continuous improvement for driving sustainable practice adoption. In the coming months, we will continue to build on our shared history and foundation of progress to align our goals and move our collective work forward. Shared priorities for both organizations' efforts this year include:
Behavioral science: Building on the success of SPARC, MRCC members are working with Field to Market on new research to better understand how trusted advisors influence and support farmer practice adoption.
Innovative finance: As MRCC continues to design pilot finance solutions to support farmers in the transition to sustainable practices, it is also a part of Field to Market's Innovative Finance Workgroup, which convenes a broad group of experts to identify and scale finance mechanisms to tackle barriers to sustainable agriculture.
Justice, Equity, Diversity, and Inclusion: We are committed to incorporating our values of justice, equity, diversity, and inclusion (JEDI) into our collective work through research, dialogue, and supporting other opportunities for action
As our industry moves rapidly to tackle a new round of climate and sustainability goals, pre-competitive collaboration will be more important than ever. We believe that voluntary supply chain initiatives can play an integral role in supporting farmer productivity and profitability while improving soil health, protecting water quality, and delivering climate solutions. MRCC and Field to Market, in their complementary but distinct capacities, will continue to ensure that our members can share learnings, forge partnerships, and ultimately build a more sustainable and resilient agricultural system.
---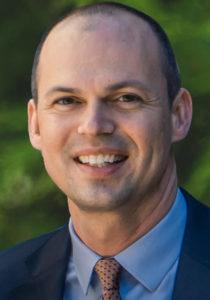 Rod Snyder has served as President of Field to Market since March 2014 and is particularly recognized for his work at the intersection of agricultural and environmental issues. Prior to joining Field to Market, Rod held positions as Public Policy Director for the National Corn Growers Association and Government Affairs Leader for CropLife America. He has previously served on the board of directors of the Conservation Technology Information Center, on the steering committee of the Agricultural Nutrient Policy Council, on the executive committee of Field to Market, and as chair of the Pesticide Policy Coalition. He resides on his family's farm in Shenandoah Junction, West Virginia.
---
Ryan Whisnant is Managing Director of the Midwest Row Crop Collaborative, a group of leading companies and nonprofits working together for a more sustainable U.S. food and agricultural system. He has previously served as a sustainability director, international program officer and consultant bridging business and sustainable development with Fortune 500 companies, financial institutions, NGOs and development organizations. Whisnant's work and writing have covered topics included energy and climate, oceans, forests and biodiversity, conservation investment and sustainable agriculture.
Back to News & Press