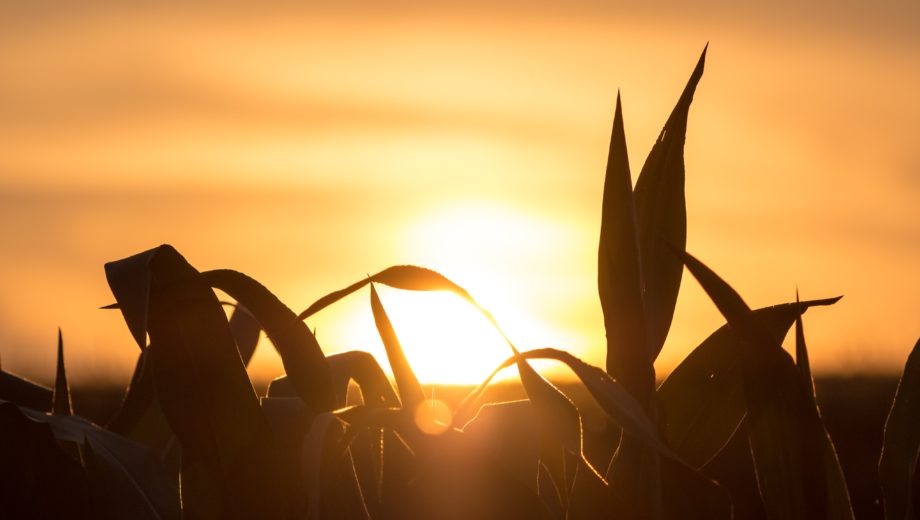 In a tumultuous 2020, leading companies and NGOs raise their ambition for a better food and ag system
As we head into the final few weeks of 2020—a year that has unfolded in ways that none of us could have expected—I've been reflecting on what this year has meant, what the Midwest Row Crop Collaborative (MRCC) and its partners have accomplished, and what lies ahead. 
For me, 2020 has been a year of contrasts. Against the backdrop of a once–in–a–century health crisis, turbulent politics, social unrest, and all the disruption these brought into our organizations, jobs, and personal lives, we've seen corresponding acts of adaptation and determination to create change. While at moments it may have felt like we were just getting by, looking back on the year I have to marvel at the ambition we've seen, and the progress made. Rather than retreating, MRCC members stepped forward and made bold commitments for a stronger, more resilient food and agriculture system. 
Building on the impact from previous work together, MRCC members made strides in their systems change work: developing a new campaign for consumer engagement on sustainable agriculture, leveraging behavioral science to support farmer and advisor networks, exploring models to incentivize cover crops, and advancing new lending approaches that support soil health. Members continue to share what they learn from more than a half dozen other collaborative projects together on topics like the business case for soil health, financing resilient agriculture, and reaching middle adopters with conservation practices.  
In 2020, MRCC expanded what it communicates to the public and how, through social media, articles, a new web site, and speaking at events including VERGE 20 and the Sustainable Ag Summit. We plan to release a progress report covering our 2020 achievements mid-next year.    
Looking ahead to 2021, we plan to build on this foundation of progress to move our collective work forward, including: 
S

har

ing

 outcomes 

and lessons learned 

from our systems change

projects

and 

pursuing

collaborative

opportunities

 between 

MRCC 

members

 and partners

 to test 

and scale strategies for

 

a more sustainable food and agriculture system.

 

Supporting the development of policy that

 

incentivizes 

soil health-building 

farming practices

 in row crop systems and removes barriers to their scaled adoption

.

 

Continuing to bolster the business case for sustainable practices and regenerative agriculture.

 

Deepening our understanding of how issues of justice, equity, diversity, and inclusion

 

(

JEDI

)

 

should 

be addressed in our work

.

 

Welcoming key new members into MRCC

 who can strengthen and expand our impact across the food and ag

riculture

 value chain.

 
I am under no illusion that 2021 will be easy, but I'm excited about what we can all accomplish together next year. Despite the unmistakable challenges of 2020, MRCC members have doubled down on their ambition. In 2021, we are poised to see a broad surge in energy and resources directed towards sustainable and regenerative agriculture, and MRCC is prepared to help deliver the change we so urgently need.  
A fundamental premise of MRCC is that change happens through new connections. Moving into this important year, we are actively looking for new members who are stepping up to lead change for a more sustainable and regenerative system, as well as project partners, proposals for new solutions, opportunities for sharing learning, and other approaches that could benefit from MRCC's support. If you see yourself and your work in any of these opportunities, we'd like to hear from you at rwhisnant@en-in.org. 
Back to News & Press