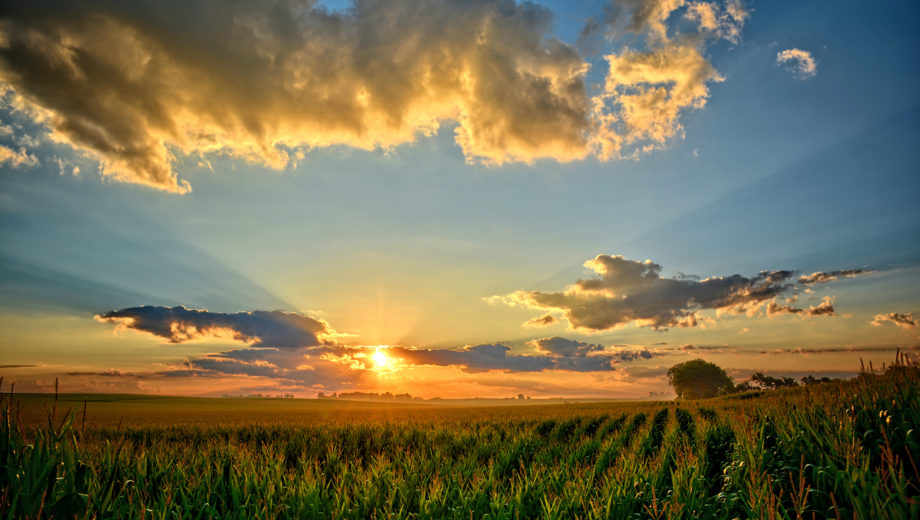 PepsiCo is driven to improve the resilience of the Midwest farming system
Midwest Row Crop Collaborative (MRCC) staff recently met with representatives from PepsiCo to discuss the value of collaboration in improving the resiliency of the farming system, and what the company looks forward to this year.   
MRCC members see the core purpose of their collaborative efforts as identifying barriers to positive change, developing and testing solutions for removing those barriers, and catalyzing scaled adoption through shared learning. Removing these barriers can enable everyone to do their part in transforming to a regenerative agricultural system.  
As a member of MRCC, PepsiCo's ambitious and thoughtful leadership is helping the Collaborative work towards a significant goal of ensuring 30 million acres in the Midwest employ practices that support improved outcomes for soil health, greenhouse gas reduction, water quality and use, biodiversity, and farmer livelihoods.  
The following conversation with Margaret Henry, senior director of sustainable agriculture strategy and external engagement, and Maeve Anderson, U.S. regenerative agriculture partnership manager, has been edited for length and clarity.   
Can you talk about the value of collaborating with other companies and organizations through the Midwest Row Crop Collaborative and how it helps advance your organization's goals?  
Margaret Henry: To PepsiCo, the value of collaboration is about achieving our company goals, while improving the resilience of the farming system across the Midwest. Even if PepsiCo hit its 2030 and 2040 goals, we still would not have necessarily changed the entire farming system. Contributing to that systems change is of central importance to us. To do so, we need to continue collaborating with others so that we can spread regenerative agriculture on a scale that can shift systemic incentives from insurance companies, banks, and the government to support regenerative farming practices and resiliency.   
I think about when PepsiCo started supporting farmer adoption of cover crops in Iowa, Unilever was already leading a soy project in a region where we purchased corn. By collaborating, we began sharing learnings and were able to build more impactful work together than we could alone. We didn't need to start from scratch to make an impact.   
As others get started, we want to help newcomers leapfrog forward and build off our learnings to move the farming system in the right direction. We have benefited greatly from the practicalities of collaboration, and we must pay it forward for others so that the whole farming system moves together toward progress.  
Most recently, we announced strategic partnerships with Practical Farmers of Iowa, Soil and Water Outcomes Fund, and the Illinois Corn Growers Association to drive regenerative agriculture practice adoption on 3 million acres by 2030. To meet farmers where they are today, it's critical for us to work with these trusted, farmer-facing organizations.   
What advice do you have for other companies and organizations seeking to drive regenerative practice adoption and improve environmental outcomes in their supply chain?
Margaret Henry: Learn from each other. Be as honest as you can be about what fails, as well as what works. MRCC is the kind of safe space where you can share those teachings. The NGOs offer expertise and constructive critiques of government or corporate actions, and it's important to get their reaction in a space like MRCC, where we're all working towards a shared vision of a resilient farming system.   
My other advice is to start with action. Design projects by listening to farmers in a key geography about what their problems are, what their pain points are, and what keeps them up at night. Then contribute to or build a solution that helps hit your corporate goals while solving the problems farmers are facing. Most importantly, make sure you work with partners who are trusted by farmers.   
Maeve Anderson: We've learned a lot through working with others. Hearing from companies as they work through the same issues and coming together to find solutions has been so important. These are goals we can work towards together, and it's great being able to join forces without competition around sustainability.   
MRCC: The structured and shared learning within MRCC serves to strengthen relationships, improve the effectiveness of the Collaborative's member projects and contribute to knowledge within the field.  
What work through PepsiCo and MRCC are you most excited about this year?   
Margaret Henry: I'm really looking forward to seeing how we scale our programs that support regenerative agriculture transformation and expand to a systems level. We are already hitting our stride in some of these places, but I'd like to move the needle even more in the farming community. Specifically, I would like to see that it's not just incentives that are driving this change, but that regenerative practices are becoming the norm. I don't know if we'll see that this year, but I'm hoping in the near future we will be jumping over that tipping point.  
Maeve Anderson: We put a lot of investment into capacity building for some of our partners, and I'm excited to see how that comes together this year. It's going to be a different experience moving towards our ambitious goals when they have more staff capacity to execute these projects.  
MRCC: This systems change approach is evident in MRCC's Theory of Change. Addressing specific barriers through active interventions can have a positive cascading effect and is a way to spread regenerative outcomes to more acres.   
Where do you like to get your supply chain and regenerative agriculture news? Any podcast, newsletter, or media recommendations?
Maeve Anderson: I like the Associated Press wire for agriculture news. On LinkedIn, I find interesting content by following a variety of people. It's a good place to curate a network of agriculture implementers, journalists, current events, and other people in this space.  
Margaret Henry: I follow the usual outlets and cultivate a diverse network of thoughtful people on all sides of the issues. I find that MRCC members have a balanced, nuanced view and what they share with me is helpful. I get much of my knowledge through having contacts and friends from farmers to companies, governments, and NGOs in other parts of the food system. They're thinking about the same kinds of challenges and issues from the food systems perspective.    
Learn more about PepsiCo's sustainability efforts. 
This highlight series showcases Midwest Row Crop Collaborative members and their work to promote the widespread adoption of regenerative, science-based approaches that benefit the environment and support scaled adoption across the supply chain.  
Back to News & Press