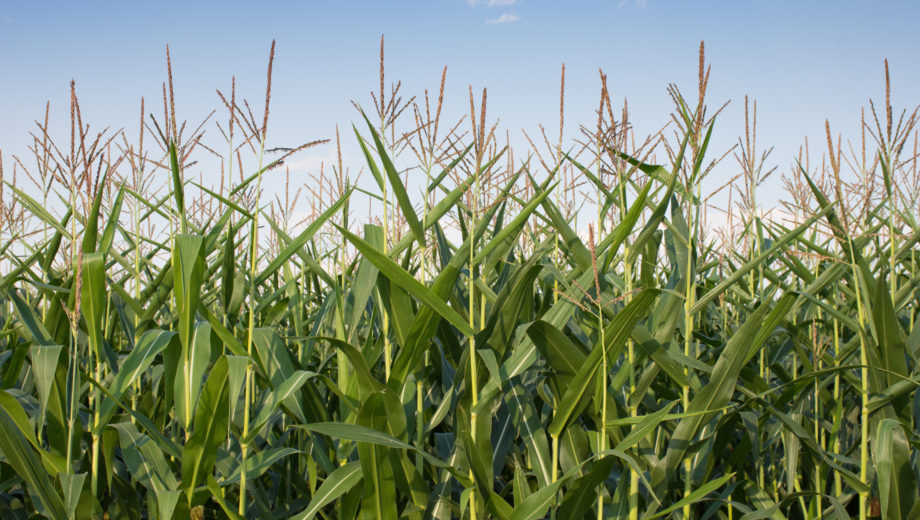 Unilever takes chances to advance regenerative outcomes
Midwest Row Crop Collaborative (MRCC) staff recently met with Stefani Millie Grant, senior manager of external affairs and sustainability at Unilever, to discuss the value of collaboration in improving the resiliency of the farming system, and what the company looks forward to this year.   
Through MRCC, Unilever collaborates with other members to develop and test solutions to remove barriers and scale regenerative practice adoption through shared learnings. Together members across the full food and value chain are leading the transition to a more regenerative agricultural system. They are working to ensure that 30 million acres in the Midwest employ practices that support improved outcomes for soil health, greenhouse gas reduction, water quality use, biodiversity, and farmer livelihoods by 2030. It's an ambitious goal that is possible thanks to each member's dedication to take bold action and implement creative solutions to address one of the region's most pressing challenges.  
The following conversation has been edited for length and clarity.    
Midwest Row Crop Collaborative
:
Can you talk about the value of collaborating with other companies and organizations through MRCC and how it helps advance your organization's goals?  
Stefani Millie Grant: The Midwest Row Crop Collaborative is a valuable space for companies in the supply chain with climate goals because we can share learnings and collaborate to make our work more impactful. We are building programs to reward farmers for regenerative practice adoption and carbon sequestration, and we can implement larger, more ambitious programs when companies work together and learn from each other. Collaboration also streamlines information for farmers. Through our cover crop cost share program with PepsiCo, Iowa farmers planting soy and corn in our supply chains only need to enroll in one program, rather than one for each crop. Farmers have communicated that they'd like more consistency across programs and simpler processes, so it's very beneficial anytime we can combine initiatives.  
MRCC: Unilever has been a leader in regenerative agriculture, with multiple incentive programs underway through MRCC for farmers to improve their soil health.
What advice do you have for other companies and organizations seeking to drive regenerative practice adoption and improve environmental outcomes in their supply chain?
Stefani Millie Grant: First, don't be afraid to take chances and try new financial incentive programs to help move the needle towards your company's climate goals. Second, don't hesitate to reach out to others in this space and ask for advice. MRCC member representatives have collaboratively designed and managed programs and can provide feedback and share ideas. I'm always looking for partners working in similar geographies to collaborate on efforts to expand regenerative outcomes.   
Lastly, don't be afraid to set ambitious goals. At Unilever, we set big goals, such as achieving net zero emissions across our Scope 1, 2, and 3 emissions by 2039, and it may be hard to get there. But that's okay because we get a lot farther when we have our sights set on that outcome, instead of smaller more achievable goals. 
MRCC
:
Where do you like to get your supply chain and regenerative agriculture news? Any podcast, newsletter, or media recommendations?
Stefani Millie Grant: There are numerous newsletters I subscribe to, including Food Dive, Wall Street Journal, and AGree. I enjoy listening to the FieldWork podcast, which features a couple fun and informative guys in Iowa who are focused on soil health, conservation, and regenerative practices. I was featured on an episode of FieldWork which explored farmer incentives. 
My role at Unilever involves working in the policy space, and I have been working on the upcoming Farm Bill. To better equip myself for that, my nighttime reading is The Fault Lines of Farm Policy, a book on the history of the Farm Bill and the policies that shaped our current agricultural system. As MRCC members are working to transform the U.S. agricultural system to more sustainable regenerative outcomes, it's been helpful learning about the decisions and policies that built the system.  
MRCC: Members of the collaborative have developed a report Working Lands Lead the Way: Policy Priorities for Regenerative Agriculture and two memos in advance of the 2023 Farm Bill –Prioritizing public-private partnerships to advance conservation and A business case for partnership and capacity building in agriculture. 
Learn more about Unilever's sustainability goals.  
This highlight series showcases Midwest Row Crop Collaborative members and their work to promote the widespread adoption of regenerative, science-based approaches that benefit the environment and support scaled adoption across the supply chain.  
Back to News & Press