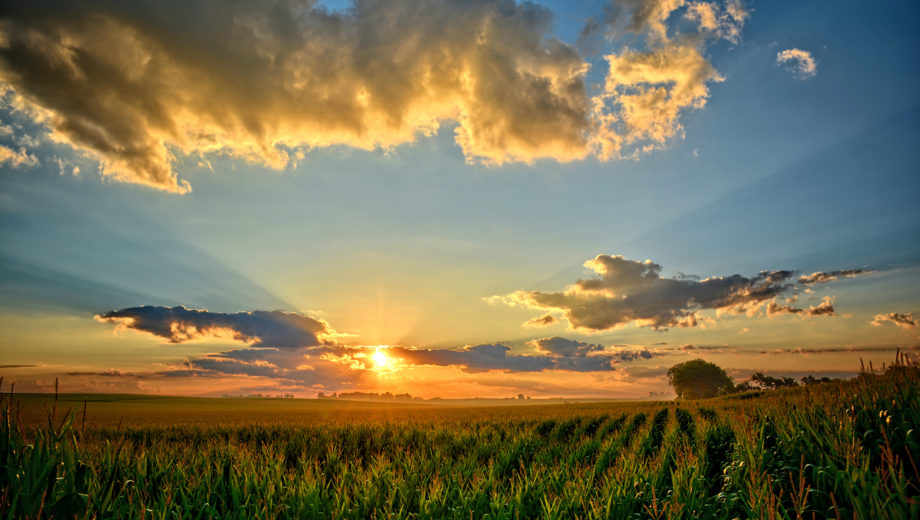 Midwest Row Crop Collaborative announces new 2030 goals
Established in 2016, the Midwest Row Crop Collaborative (MRCC) represents an important place-based initiative for regenerative agriculture in the Midwest row crop system that is working to realize a future where the food and feed grown not only provides benefits to nourish our bodies, but also to improve our natural resources.
In the years since its founding, much about the food and agricultural system broadly—and the work we do as individual members—has changed. Where many companies, farmers, and other stakeholders had significant reservations about the movement toward sustainable agriculture, we now see an acceleration toward regenerative agriculture across sectors. Where we once lacked a unified approach to change at the landscape level, MRCC has since developed a theory of change for removing barriers to the scaled adoption of sustainable practices that can lead to regenerative outcomes. This theory of change guides our shared efforts and maximizes the power of participation from the full food and agriculture value chain. However, as we continue to learn from each other and realize ambitious regenerative agriculture commitments, members felt the need for a new set of shared goals that more fully reflect the current approach and aspirations of MRCC. 
Aiming higher 
Through a process of consultation and engagement among its members, MRCC has developed new 2030 goals aligned with a shared ambition for a more regenerative agricultural system and a recognition of the scale and urgency of action needed to achieve it. As a collaborative platform, MRCC helps to catalyze impact across the work its members do in the region. Therefore, the three new goals reflect the desired collective impact from individual members' work supporting regenerative agriculture in the region and are made possible by the commitments and efforts of each member. 
Ensure that thirty million acres in the Midwest will employ practices that support improved outcomes for soil health, greenhouse gases, water quality and use, biodiversity, and farmer livelihoods. At least one million of these acres will demonstrate multiple measurable regenerative outcomes. 

Reduce net on-farm GHG emissions in the Midwest row crop supply chain by seven million metrics tons (MT).

Directly support at least 30,000 Midwestern farm operations in the transition to regenerative agriculture.

 
MRCC will measure progress using a set of shared key performance indicators (KPIs) aligned with industry-standard tools (e.g., using the Fieldprint platform and Cool Farm Tool). Projects must demonstrate a combination of practices—such as nutrient-fixing cover crops, conservation tillage, extended crop rotation, integrated pest management, irrigation efficiency​, or edge-of-field practices—expected to lead to multiple positive outcomes across soil health, water, biodiversity, social benefits, and other indicators. Practices should be context-specific to an area where implementation will lead to beneficial outcomes.  
Support for farmers may come in the form of cost-share assistance for conservation practice implementation or technical assistance on regenerative agriculture tools and approaches. The support must enable farmers to maintain or implement new practices delivering improved regenerative outcomes. 
Pursuing outcomes 
We believe that regeneration is an outcome rather than any individual practice or set of practices. MRCC's goals and our approach to measuring progress reflect our intent to push beyond practice adoption to measurable regenerative outcomes, balanced with the sector's current ability to measure outcomes across a complex landscape. While we track practice adoption as an indicator of outcomes, we plan to report outcomes wherever possible and continue to push for improving our ability to measure outcomes on the landscape. 
In a system as complex as row crop agriculture, realizing MRCC's new goals will be a journey requiring continual learning and refinement. As a platform for industry-leading companies and environmental nonprofits to test, explore, and innovate with each other, we are uniquely equipped to break through complex barriers—but we don't have all the answers. In this new chapter for MRCC, we will continue to seek partnership to sharpen our strategy, add value to the efforts of others, and bring new voices into the fold in this critical time for systemic transformation. We're committed to expanding and improving row crop agriculture and invite those who share this orientation to join us in ensuring a healthy, vibrant, and resilient future for people and nature. 
Back to News & Press