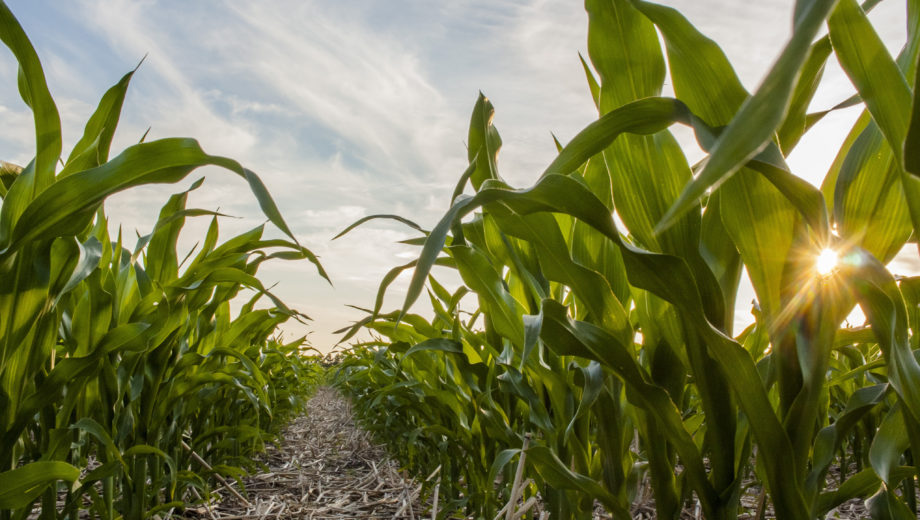 Midwest Row Crop Collaborative publishes 2020 Impact Report
By any measure, 2020 was an extraordinary year. Building on an already accelerating interest in confronting the challenges facing our food and agricultural system in the U.S., the realities of COVID-19 laid bare how fragile—and yet robust— our food system is. With supply chain disruptions and empty grocery shelves, consumers became acutely aware of the presence of a supply chain that starts with farmers.
We also saw an incredible surge in long overdue attention to issues of equity and systemic racism in the U.S.—issues that are inextricably linked to both food security and environmental health. As one of the most intense areas of agricultural production in the world, the Midwestern U.S. is a vital region for confronting issues surrounding food production.
Times of disruption push systems to change. The Midwest Row Crop Collaborative was established as a platform to catalyze positive change in row crop agriculture in the upper Mississippi River Basin, and the group has been working within a new model that better reflects the strengths and ambitions of our members. In 2020, the members unlocked new opportunities for problem-solving—co-developing new projects, building partnerships, learning from our work together, sharing lessons, and streamlining efforts to guide strategic investment of resources—and engaged more than 900 farmers on 300,000 acres across the region. Examples of collaborative projects include: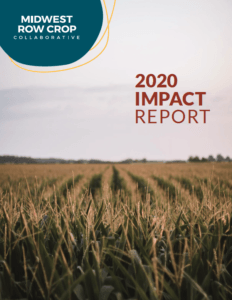 A program in central Iowa, now in its third year, focused on reduced tillage, diverse rotation, cover crops, and advanced nutrient management among farmers in Unilever and PepsiCo supply sheds.
PepsiCo, Cargill, and Bayer, representing different points in the value chain, driving regenerative practice adoption by launching a project to provide incentives for planting summer and fall cover crops and to reduce fertilizer use in Eastern Nebraska.
Kellogg and The Nature Conservancy supporting farmers in Arkansas, Illinois, Indiana, Michigan, and Nebraska with funding and technical assistance to adopt conservation practices including irrigation efficiency, pay-for-performance models, and "edge-of-field" practices like vegetative buffers and wetland restoration.
Walmart, Environmental Defense Fund, and The Nature Conservancy developing an online calculator with Cornell University to strengthen quantification of GHG emissions in crop production, focused on corn, soybean, and wheat cropping systems in the United States.
MRCC is a platform for leading companies and environmental nonprofits to collaboratively explore and innovate together. Our members are testing approaches to:
With our members and partners, we are excited to continue advancing this work. The recently announced $1.6 million grant from HSBC Bank USA that supports MRCC projects in Illinois, Iowa, Michigan, and Nebraska is just one example of MRCC's potential impact in scaling regenerative agriculture practices for the benefit of farmers, nature, and the security of our food system.
MRCC's members and partners are committed to a food and agricultural system that is part of a healthy environmental ecosystem and is economically viable for all in the value chain. We are excited to share highlights of the steps we've taken together in MRCC's 2020 Impact Report and look forward to expanding the scale and impact of our collaborative efforts.
In addition to their services as co-chairs for the Midwest Row Crop Collaborative, Stewart Lindsay serves as the Managing Director of Corporate Engagement for The Nature Conservancy; Stefani Millie Grant serves as the Senior Manager of External Affairs & Sustainability for Unilever; and Carrie Vollmer-Sanders serves as the Director of Agricultural Engagement Strategy – North America for The Nature Conservancy.
Back to News & Press